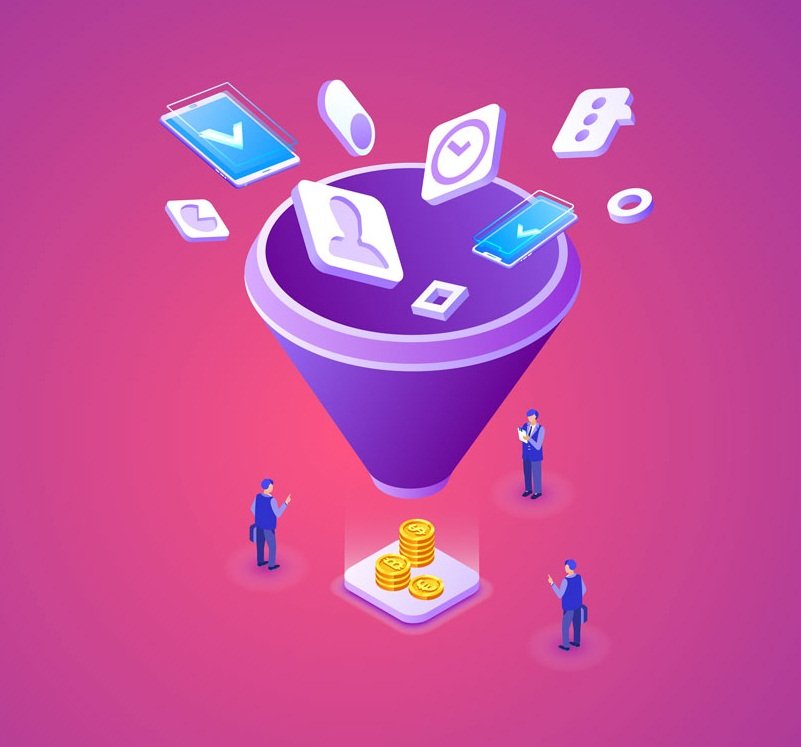 Simplify and Streamline Sales Process with Our Sales Funnel Management Services
Dizitude's Sales Funnel Management services enable brands study their current sales funnel to anticipate sales and conversions aptly by finding out weaker stages in the sales process. Our in-house lead management team is proficient in managing your sales/lead funnel as it ensures maximum conversions. We also offer comprehensive guidance to your best prospects from first point of contact to the close. With our sales funnel management service & Leads nurturing process, you can forecast, measure, manage, and improve your sales process in a better way, and end up closing more deals.
Leads Sales Funnel Management
Sales Funnel Fixes
Get instant support from our highly proficient sales pipeline management experts to fix issues on time. Let your business get live and generate sales, easier than ever.
Sales Funnel Optimization
We will help you optimize your sales funnel in order to gather more conversions. Our sales funnel management ninjas offer expert advice and implement best practices that convert into leads.
Sales Funnel Integrations
Seeking help in integrating your existing CRM with sales funnel? No worry! We are there to get your sales funnel connected to numerous services.
Dizitude's Sales Funnel Management Components:
1. Awareness Stage
Awareness stage is the tip of your sales funnel. At this stage, company' sales pipeline receives prospects through multiple communication channels such as digital marketing, cold calling, mail marketing, social media, and advertising. Your marketing and promotional campaign's quality and efficiency define till how far you can go and make people aware about your business offerings and attract them into the top of the funnel.
2. Interest Stage
At the second level which we call as Interest stage, you will receive leads that have entered into your system by any means such as contacting your sales team, visiting a web page, filling a form or mere attending a webinar. Such leads are mostly qualified leads that are ready for moving into the next level of the funnel since they have already shown interest in your business offerings.
3. Opportunity Stage
At this stage, our sales funnel management experts establish communication with some of your qualified leads to win their mind as to why your business offerings are worth using. We basically convey your qualified leads about your product fitment and its price value.
4. Consideration Stage
At this stage, you already have qualified leads that are convinced about your product/services and its advantages. Consideration stage indicates your lead's buying intent. In this stage your leads are ready to negotiate over price.
5. Customer Stage
Here comes the peak stage of your inverted funnel that comprises all the leads that have already bought your product/service.
6. Re-targeting
As a process we do retargeting campaigns both for customers and prospects with continious best nurturing content to keep them engaged for future business and for after sales services
How Our Sales Funnel Management Service Can Help You?
Dizitude's sales funnel management service is committed to help companies of all sizes to boost their sales funnel by enabling them maximize their sales operations efficiency. Here's what you can expect from our sales funnel management services.
Ensure lead prioritization
We help nurture and engage leads depending on their existing stage in the funnel
Forecast sales