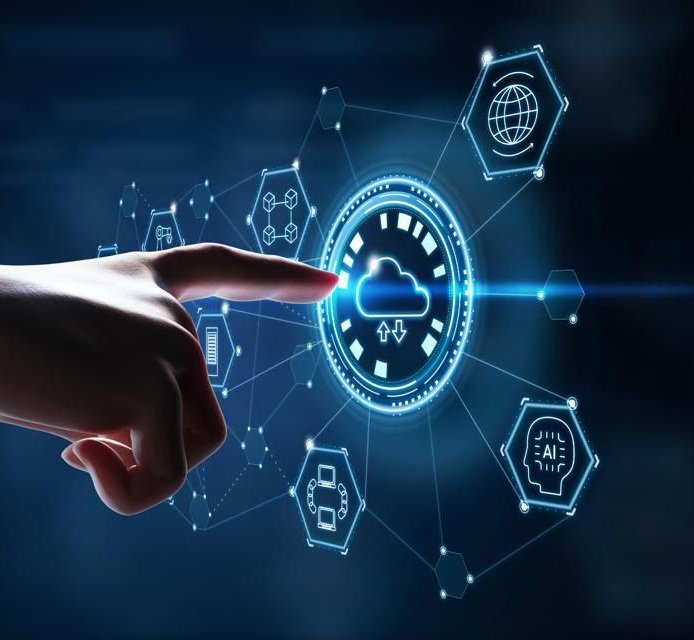 Cloud Migration Solutions
Transforming your Organization into a valuable change agent for innovation and Growth
Our cloud Migration service experts help you in digital transformation through the right roadmap, strategy, workflow model and ecosystem collaborations. We access your business requirements to find out which approach is workable for your organization – public, private or hybrid. While implementing cloud migration consulting services, we ensure we take customer-centric approach, data analytics applications, pre-set templates to ensure cloud migrations get smooth and effective without posing any negative impact on business.
Infrastructure Migration
Platform Migration
Database Migration
Application Migration
Dizitude's 5 Step approach to ensure effective cloud migration
Planned Strategy
We firstly analyze your organization's adaptability to cloud services and then check for the applications availability that fit in the cloud
Infra Audit
After implementing planned strategy, we check for the capabilities of your existing infrastructure whether they are in line with the industry's best practices in terms of automation, security, scalability, automation, disaster recovery, recovering ability, etc
Architect Design
In order to create supportive cloud infrastructure, we gather existing resources and handle requirements
Automation
Automation with industry's confirmed cloud technology solutions make for an integral part of cloud migration
Deployment and Testing
: Our cloud migration experts organize the new cloud environment, test it and stage it for its operational efficiency, functionality and scalability.
We are equipped with cloud migration consulting experts that carry more than
a decade long experience of successfully delivering cloud migration consulting service. We are acknowledged for providing friendly and time-saving cloud migration solutions to a wide variety of customers.
Besides our tried and tested methods, we also implement some efficient interesting ways through which we streamline your processes:
We work by building strategy and then executing special journey to cloud re-platforming, re-architecting and operational support for applications and databases
24×7 assistance across all stages of cloud migration process
Minimizing error and anomaly via analyzing migration requirements and meeting infrastructure needs
Cloud Migration Process
Here is the ten step Cloud Migration Process that Dizitude follows:
Internal Network Assessment
Business Operations Assessment
Cloud Framework Creation
Application Installation
Data Compatible Cloud Testing
Cloud Adaptability Training Sessions
Cloud Environment Functionality Test
Cloud-based Exchange Platform Setup
Cloud-based Data Migration and Storage
Live Cloud Computing
Dizitude's Portfolio of Cloud Services
Public Cloud
Private Cloud
Hybrid Cloud
Disaster Recovery
Benefits of Cloud Computing Migration for Your Business
Accelerated Deployment
Simplified Infrastructure
Efficient Monitoring
Enhanced Security
Zeroing-down Data Centers
Investment-Winning Services
Improved Key Metrics Logging