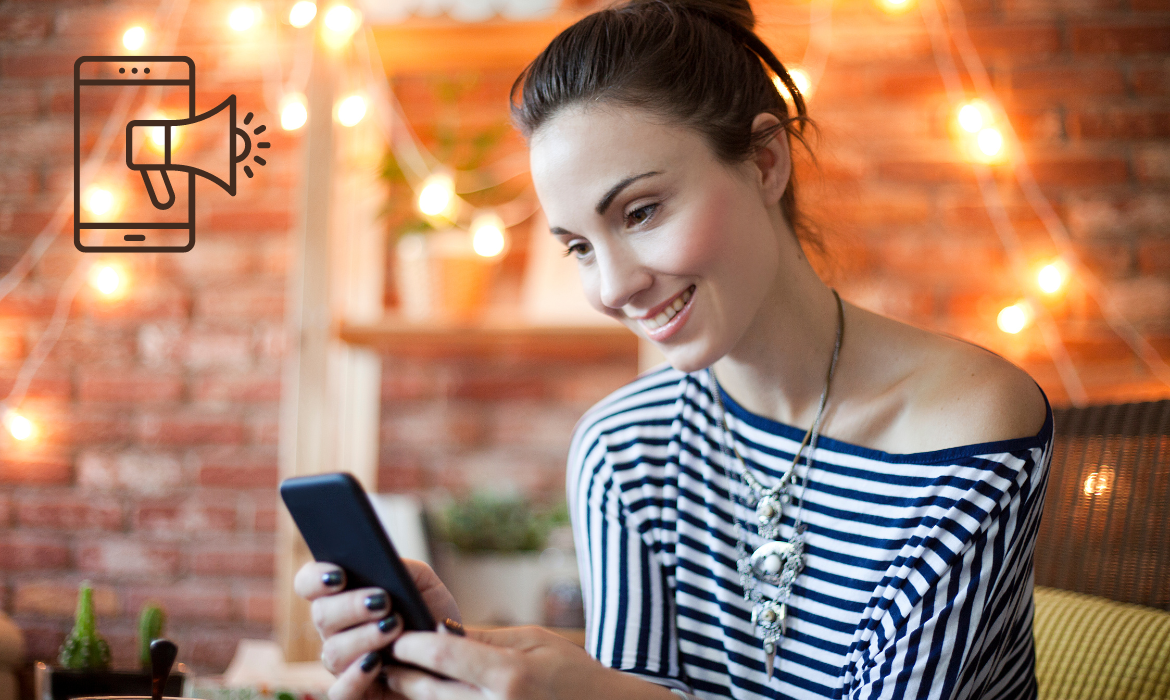 In today's digital age, mobile devices have become an indispensable part of our daily lives. With the majority of internet users accessing the web through their smartphones and tablets, mobile marketing has become a critical component of any comprehensive digital marketing strategy. To effectively engage with mobile users and capitalize on this growing trend, businesses need to adopt strategic mobile marketing strategies. In this article, we will explore various strategies that can help businesses conquer mobile marketing and connect with their target audience effectively.
The Rise of Mobile Devices
Mobile devices, including smartphones and tablets, have transformed the way people access information, communicate, and make purchase decisions. According to recent studies, there are now over 3.8 billion smartphone users worldwide, and mobile devices account for more than 50% of global web traffic. Mobile has become the primary screen for internet users, and businesses must adapt their marketing strategies to meet the changing consumer behavior.
Additionally, mobile commerce, or m-commerce, is on the rise, with a significant percentage of online shoppers making purchases from their mobile devices. According to a report by eMarketer, mobile commerce accounted for 53.3% of total e-commerce sales in 2020, and it is projected to reach 73.9% by 2024.
These statistics highlight the increasing reliance on mobile devices for online browsing and shopping, underscoring the importance of mobile marketing strategies for businesses to effectively reach and engage with their target audience. It is crucial for businesses to prioritize mobile optimization, user experience, and mobile-friendly marketing strategies to tap into the growing mobile user base and capitalize on the opportunities presented by the mobile-driven online landscape.
Here are top 20 strategies for engaging with mobile users
Understand Your Audience: The first step in conquering mobile marketing is to understand your audience. Analyze your target audience's mobile behavior, preferences, and demographics to tailor your mobile marketing strategies accordingly. This includes understanding the devices they use, the apps they prefer, and the content they engage with on mobile.
Responsive Web Design: Ensure that your website is responsive and mobile-friendly, providing a seamless browsing experience on different screen sizes and devices. A responsive website design is essential to engage with mobile users and keep them on your site longer.
Mobile Apps: Consider creating a mobile app to provide personalized experiences, exclusive offers, and convenient ways for customers to interact with your business.
SMS/Whatsapp Marketing: Utilize SMS marketing and whatsapp Marketing for opt-in customers data to send targeted offers, promotions, and updates to engage with customers on their mobile devices.
Mobile Advertising: Leverage mobile advertising platforms such as Google Ads and social media ads to reach potential customers on their mobile devices with compelling ad creatives and precise targeting.
Location-Based Marketing: Use location-based marketing to send personalized offers and promotions to customers based on their geographic location, leveraging technologies such as geofencing and beacon technology.
Social Media Marketing: Optimize your social media marketing strategies for mobile, as the majority of social media usage happens on mobile devices. Create mobile-friendly content and engage with your audience through mobile-friendly social media platforms.
Mobile-Friendly Email Marketing: Ensure that your email marketing campaigns are mobile-friendly, with responsive templates and concise, engaging content that is easy to read on mobile devices.
Mobile Payment Options: Offer mobile payment options to provide a seamless and convenient checkout experience for customers using mobile devices for online purchases.
Personalization: Leverage the power of personalization in your mobile marketing strategies, from personalized push notifications to tailored content and offers based on user preferences and behaviors.
Mobile Video Marketing: Incorporate mobile video marketing into your strategies, as mobile users consume a significant amount of video content. Create engaging and mobile-optimized video content to captivate your audience.
Influencer Marketing: Collaborate with influencers who have a strong mobile presence to promote your brand and engage with their mobile audience.
App Store Optimization (ASO): Optimize your mobile app for app store search rankings by using relevant keywords, engaging app descriptions, and compelling visuals to attract mobile users.
Social Media Stories: Utilize social media stories, such as Instagram and Facebook stories, to create engaging and temporary content that resonates with mobile users.
Mobile Gamification: Incorporate gamification elements into your mobile marketing strategies, such as interactive quizzes, games, or contests to engage with mobile users and create a fun and interactive experience.
Mobile Chatbots: Use mobile chatbots to provide quick and convenient customer support and engagement on mobile devices, offering personalized assistance and recommendations.
Augmented Reality (AR) and Virtual Reality (VR): Incorporate AR and VR technologies into your mobile marketing strategies to provide immersive and interactive experiences for mobile users.
Push Notifications: Use push notifications strategically to send timely and relevant messages to engage with mobile users, such as personalized offers, promotions, and important updates.
Mobile SEO: Optimize your website and mobile app for mobile search engine rankings, including mobile-friendly design, fast loading times, and relevant mobile keywords.
Test and Measure: Continuously test and measure the effectiveness of your mobile marketing strategies to optimize and improve your results. Analyze mobile analytics and user feedback to refine your mobile marketing efforts and stay ahead of the competition.
Mobile marketing is no longer an option but a necessity in today's digital landscape. With the majority of internet users accessing the web through their mobile devices, businesses need to adopt strategic mobile marketing strategies to engage with their customers.
Dizitude, a leading digital marketing agency, has a dedicated team of experts who specialize in mobile marketing. With years of experience in the industry, our team has helped numerous businesses achieve success with their mobile marketing strategies. From responsive web design and mobile app development to SMS marketing, location-based marketing, social media marketing, and more, our team can provide tailored solutions to boost your business's mobile presence. Connect with us today to unlock the full potential of mobile marketing and drive results for your business.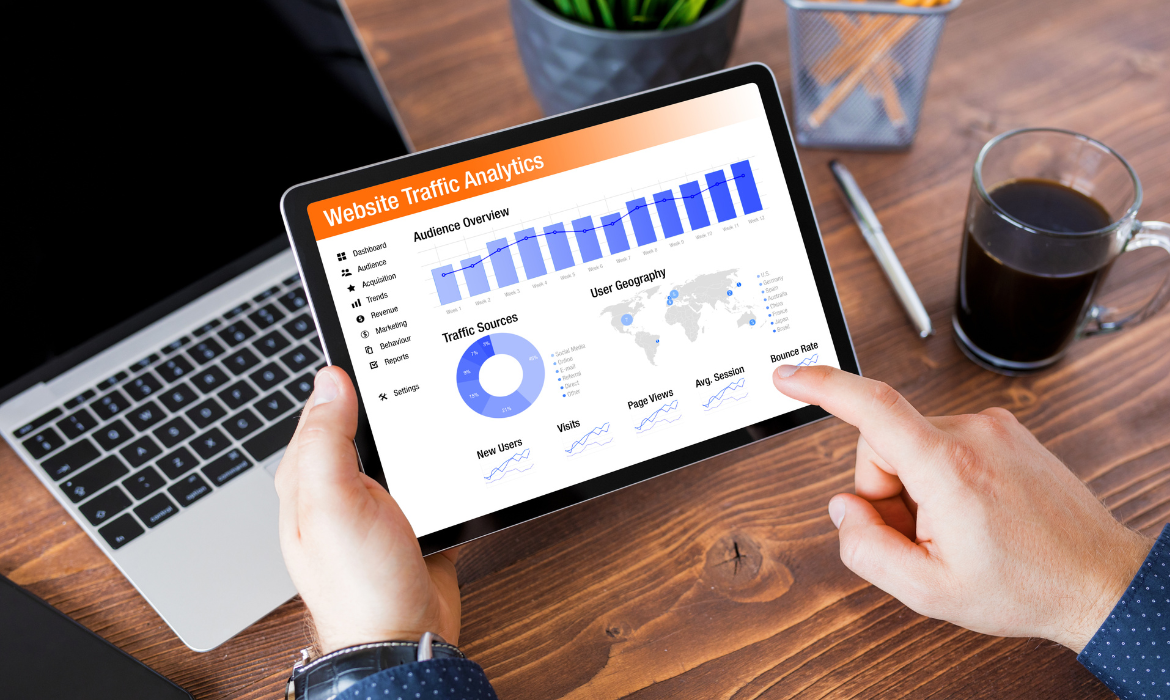 Driving genuine traffic and increasing leads to your new business website is a critical aspect of online success. It involves employing effective strategies that attract relevant and engaged visitors who are more likely to convert into paying customers. In this article, we will provide an overview of how you can drive genuine traffic and increase leads to your new business website.
Here are some tips on how to drive more genuine traffic to your business website:
Create High-Quality, Relevant Content: Focus on producing valuable and engaging content that resonates with your target audience. This will attract genuine visitors who are genuinely interested in your offerings.
Optimize Your Website for Search Engines: Implement Search Engine Optimization ( SEO ) best practices such as optimizing meta tags, using relevant keywords, creating quality backlinks, and ensuring your website is easily navigable for search engines to rank it higher in search results.
Leverage Social Media for Organic Traffic: Use social media platforms to share your content, engage with your audience, and build a community around your brand. Genuine social media marketing can drive more traffic to your website.
Build and Engage with Your Email List: Create a valuable email list of interested subscribers and send them regular newsletters or email marketing to drive genuine traffic to your website.
Encourage User-Generated Content (UGC): Encourage your audience to create and share their content related to your business, such as testimonials, reviews, or case studies. UGC can drive genuine traffic from loyal customers and brand advocates.
Utilize Influencer Marketing Strategically: Collaborate with relevant influencers in your industry who align with your brand values and have an engaged audience to promote your website and drive genuine traffic.
Engage in Online Communities and Forums: Participate in relevant online communities, forums, and groups where your target audience is active. Provide valuable insights, answer questions, and share your expertise to establish yourself as an authority and drive genuine traffic through your website links.
Foster Relationships with Your Target Audience: Build meaningful relationships with your audience through personalized communication, excellent customer service, and addressing their needs. Loyal and satisfied customers are more likely to genuinely promote your website through word-of-mouth or online referrals.
Utilize Local SEO: If you have a brick-and-mortar business, optimize your website for local search by creating a Google My Business profile, listing your business on local directories, and creating location-specific content to attract genuine local traffic.
Focus on User Experience (UX): Ensure your website is easy to navigate, loads quickly, and provides a seamless experience for visitors. A positive UX can lead to more genuine traffic through repeat visits and referrals.
Utilize Online Advertising Strategically: If you use online advertising, be strategic in your targeting to reach your specific audience and drive genuine traffic to your website. Avoid clickbait or misleading ads that can result in low-quality traffic.
Offer Valuable Freebies or Resources: Provide valuable freebies, resources, or tools related to your business niche to attract genuine traffic who are interested in your offerings and find value in your content.
Collaborate with Complementary Businesses: Partner with other complementary businesses to cross-promote each other's websites or offerings. This can drive genuine traffic from relevant audiences who are likely to be interested in your products or services.
Utilize PR and Media Coverage: Seek media coverage or press releases to create buzz and generate genuine traffic from interested readers or viewers.
Call-to-Actions (CTAs): Place clear and compelling call-to-actions on your website to guide visitors towards taking desired actions, such as filling out a form or making a purchase. This can help increase leads and drive traffic to conversion pages.
Analyze and Optimize: Continuously analyze your website traffic using analytics tools, understand your audience's behavior, preferences, and interests, and optimize your website and marketing strategies accordingly to attract more genuine traffic.
Remember, driving genuine traffic to your website takes time, effort, and a customer-centric approach. By creating valuable content, optimizing your website for search engines, engaging with your audience, and providing a seamless user experience. By implementing these strategies and tailoring them to your specific business needs, you can increase traffic to your website and ultimately grow your online presence.