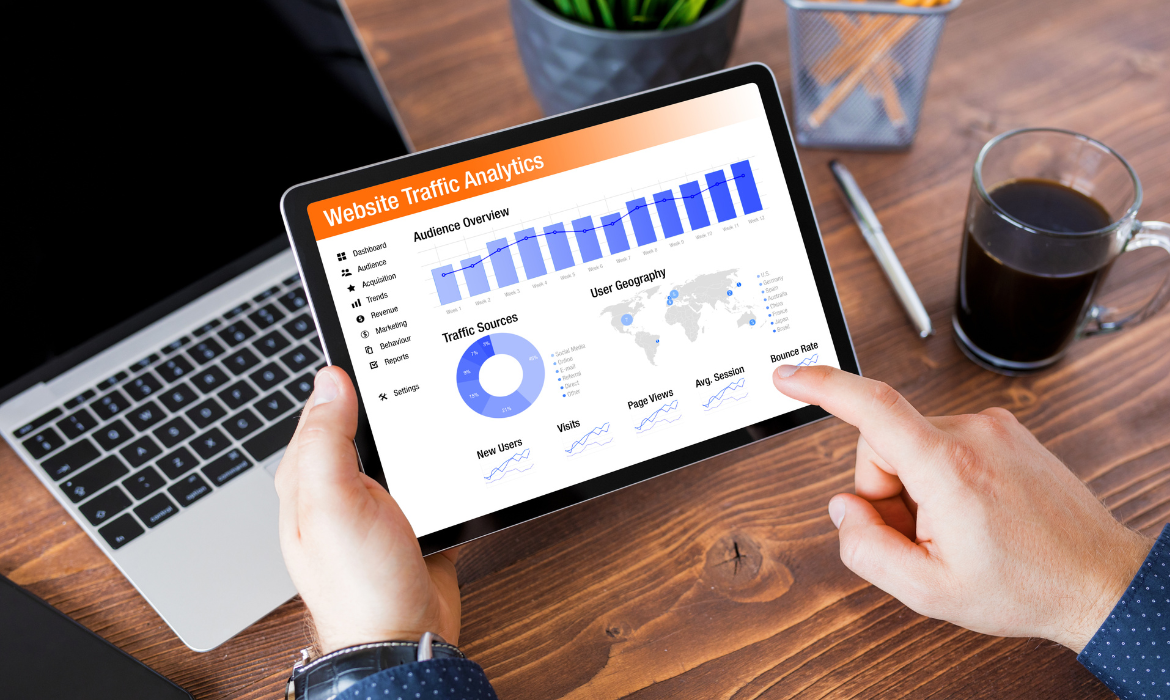 Driving genuine traffic and increasing leads to your new business website is a critical aspect of online success. It involves employing effective strategies that attract relevant and engaged visitors who are more likely to convert into paying customers. In this article, we will provide an overview of how you can drive genuine traffic and increase leads to your new business website.
Here are some tips on how to drive more genuine traffic to your business website:
Create High-Quality, Relevant Content: Focus on producing valuable and engaging content that resonates with your target audience. This will attract genuine visitors who are genuinely interested in your offerings.
Optimize Your Website for Search Engines: Implement Search Engine Optimization ( SEO ) best practices such as optimizing meta tags, using relevant keywords, creating quality backlinks, and ensuring your website is easily navigable for search engines to rank it higher in search results.
Leverage Social Media for Organic Traffic: Use social media platforms to share your content, engage with your audience, and build a community around your brand. Genuine social media marketing can drive more traffic to your website.
Build and Engage with Your Email List: Create a valuable email list of interested subscribers and send them regular newsletters or email marketing to drive genuine traffic to your website.
Encourage User-Generated Content (UGC): Encourage your audience to create and share their content related to your business, such as testimonials, reviews, or case studies. UGC can drive genuine traffic from loyal customers and brand advocates.
Utilize Influencer Marketing Strategically: Collaborate with relevant influencers in your industry who align with your brand values and have an engaged audience to promote your website and drive genuine traffic.
Engage in Online Communities and Forums: Participate in relevant online communities, forums, and groups where your target audience is active. Provide valuable insights, answer questions, and share your expertise to establish yourself as an authority and drive genuine traffic through your website links.
Foster Relationships with Your Target Audience: Build meaningful relationships with your audience through personalized communication, excellent customer service, and addressing their needs. Loyal and satisfied customers are more likely to genuinely promote your website through word-of-mouth or online referrals.
Utilize Local SEO: If you have a brick-and-mortar business, optimize your website for local search by creating a Google My Business profile, listing your business on local directories, and creating location-specific content to attract genuine local traffic.
Focus on User Experience (UX): Ensure your website is easy to navigate, loads quickly, and provides a seamless experience for visitors. A positive UX can lead to more genuine traffic through repeat visits and referrals.
Utilize Online Advertising Strategically: If you use online advertising, be strategic in your targeting to reach your specific audience and drive genuine traffic to your website. Avoid clickbait or misleading ads that can result in low-quality traffic.
Offer Valuable Freebies or Resources: Provide valuable freebies, resources, or tools related to your business niche to attract genuine traffic who are interested in your offerings and find value in your content.
Collaborate with Complementary Businesses: Partner with other complementary businesses to cross-promote each other's websites or offerings. This can drive genuine traffic from relevant audiences who are likely to be interested in your products or services.
Utilize PR and Media Coverage: Seek media coverage or press releases to create buzz and generate genuine traffic from interested readers or viewers.
Call-to-Actions (CTAs): Place clear and compelling call-to-actions on your website to guide visitors towards taking desired actions, such as filling out a form or making a purchase. This can help increase leads and drive traffic to conversion pages.
Analyze and Optimize: Continuously analyze your website traffic using analytics tools, understand your audience's behavior, preferences, and interests, and optimize your website and marketing strategies accordingly to attract more genuine traffic.
Remember, driving genuine traffic to your website takes time, effort, and a customer-centric approach. By creating valuable content, optimizing your website for search engines, engaging with your audience, and providing a seamless user experience. By implementing these strategies and tailoring them to your specific business needs, you can increase traffic to your website and ultimately grow your online presence.
It's undeniable that we all have noticed sweeping boost in live chat widgets on websites from over last few years. This certainly matches with the augmentation of chatbots. You can call chatbot a new spin on the concept of live chat that leverages on the mount of social media and instant messaging apps.
Chatbot technology isn't just another whim but this technology is proving out to be promising in many ways. Studies suggest that around 69% consumers like talking to chatbots for their instant ability to communicate, as against calling customers directly and sending an email. In today's fast paced life no one has time to wait for someone to read and reply to your mails. Luckily, businesses understood the need of introducing this technology, and as per research from Oracle, around 80% of businesses have already launched a chatbot of some kind by 2020. Another research from Juniper states that chatbots are expected to save businesses $8 billion in costs. In this blog, you will get to know how bots will help you generate leads.
Lead generation gets automated with bots
What's best about live chat widgets and chatbots is that they are 100% automated. Once they've been set, the bots will keep attracting leads regardless the amount of traffic you throw at them. Also, you don't require anyone to operate them either.
It is more than mere using widgets all over your website to fetch results. There has to be sound strategy in place to identify those points where bots can get useful for the user.
Here are 4 ways through which bots generate valuable leads by boosting the experience on your website.
#1: Extend help to users who appear lost
Live chat widgets can be commonly seen on home page of a company. Almost every site has live chat widgets on their page by default. You will find these appearing right after short delay or as soon as the page gets loaded.
The problem with these instantly appearing widgets is that they pop up too quickly while the user is still busy in seeing page offering. Themes that offer longer delay on chat widget are best as they improve the overall experience.
Its best to trigger live chat widgets at a time when it seems like a user is about to leave your website.
#2: Get users engaged when they want to leave your site
You might have seen exit-intent popups and probably seen exit-intent web forms. Tido as a bot platform enables you to establish exit-intent chat experiences that pop ups at a time when user appears as if they're about to leave.
Now, this happens when a user appears leaving homepage or when a target customer is about to dump a cart filled with products.
Tidio works exemplary in reducing cart abandonment. Here comes the crucial point, capturing lead at this point could leave huge difference between losing the sale perpetually and getting visitor back to place order.
#3: Gather leads out of hours
You can engage with brands anytime you want. It doesn't matter whether you are exploring your business out of business hours or in another time zone. You need to have a channel that's competent of capturing such leads. Chats come to play at this time. They work 24/7 so you can engage with users anytime.
#4: Capture blog readers the moment they reach bottom of the page
As per the HubSpot's State of Inbound 2018 report, it has been found that 55% of marketers stated blog content is their top inbound marketing strategy. Blog posts are a vital part of organic search and social media marketing.
Creating and publishing content shouldn't be your priority. Generating content that converts and generate leads is what matters. But do they even reach the end of your blog post? Here's how bot comes into play.
Set your bot to activate when users reach the bottom of your blogpost and push them to convert instead of enabling users leave your website.
The Bottom Line
If you have not started using chatbots for lead generation and reducing negative actions such as cart abandonments, form quits, and bounce rates, then it's the best time use them now.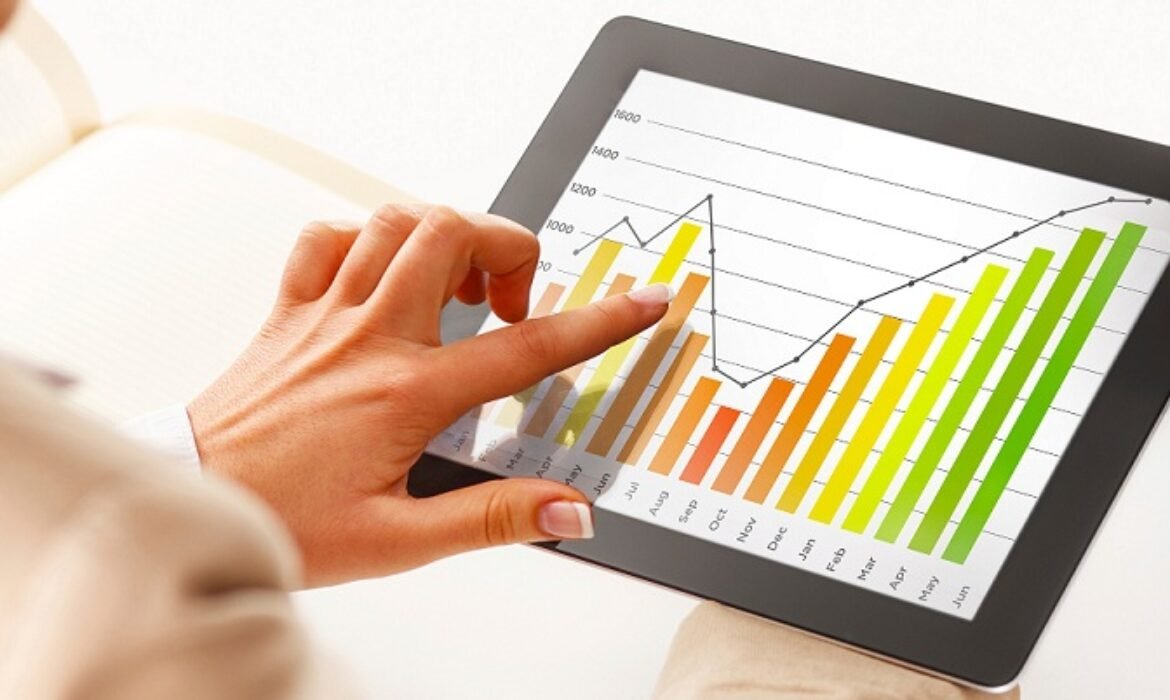 One of the major problems faced by online businesses is the visitors leaving websites without carrying out any valuable action and boosting conversion rates. As per the insights received from Unbounce, the average conversion rate for landing pages is found to be 4.02% which varies from industry to industry. It is vital that you should know which parts of your website you need to optimise. Before it gets too late, you must identify the areas where your website is killing conversions and fix those places.
In this blog, we will take you through guaranteed areas where your website is losing conversions, and provide you solutions to fix them.
1. Slow Loading Times
Slow loading times are the most terrible way of losing potential conversions as you don't even get the opportunity to put across your message to the people as they quit the session even before the page gets loaded. As per the latest research by Google, the average loading time to fully load a mobile landing page has halved by seven seconds.
How to fix this issue?
Initiate by ensuring the code which is used to build your website is up-to-date and clean. Slow WordPress theme or rouge JavaScript code brings your loading times down. Make sure every code file, image, API, web font and other resources are minimised to reduce download times. These resources enhance the number of server requests and the amount of information required to be downloaded.
2. Targeting Broad Audience
You need to drive the right kind of visitors that are relevant to your business. Targeting broad audiences would pose difficulty in creating compelling messages as their interest would vary.
How to fix this issue?
Identify your key target audience and find out how their interest differs in your brand. If you wish to bring genuine and higher quality traffic that has stronger buying intent than a broad audience group which has a general interest in your offering, you should target narrow audiences. You can attract the narrow audience by,
Targeting long-tail keywords for organic SEO and paid search campaigns.
Exploiting targeting options available for your PPC platforms.
3. Inappropriate messages on your landing pages
You are required to be pertinent with messages on your landing pages. If you are pitching a key selling point through your ads or posts but your landing page doesn't match users interest that convinced them to click through, you are going to get horrible bounce rates. Google and Facebook put special emphasis on the relevance of landing pages and consider it while calculating scores for the quality of your campaign. Low scores signify the low performance of your overall PPC Campaign and the more you are supposed to spend to keep your ads insight.
How to fix this issue?
Create relevant landing page by creating unique and eye-catchy landing pages for each advertising campaign. You need to match unique ads with their own landing pages ensuring you draft highly relevant messages for each target audience.
4. Weak calls to action
If your CTAs are unconvincing, you are going to lose conversion.
How to fix this issue?
You are going good if you've targeted niche audiences with an inbound targeting campaign, and crafting relevant landing pages for each campaign. Doing this will automatically create more relevant CTAs and convince people to click through, and you will finally get a conversion. You should focus on the content around CTA and the page where it should be placed. Make sure your CTAs are visible, bold and use ample of contrast to make them more prominent.
Final Words
Hope by the end of this blog, you have become aware of what issues your business should be optimizing. If you are facing difficulty in finding what needs testing on your website, kick start with these tips and put an end to those conversion killers.