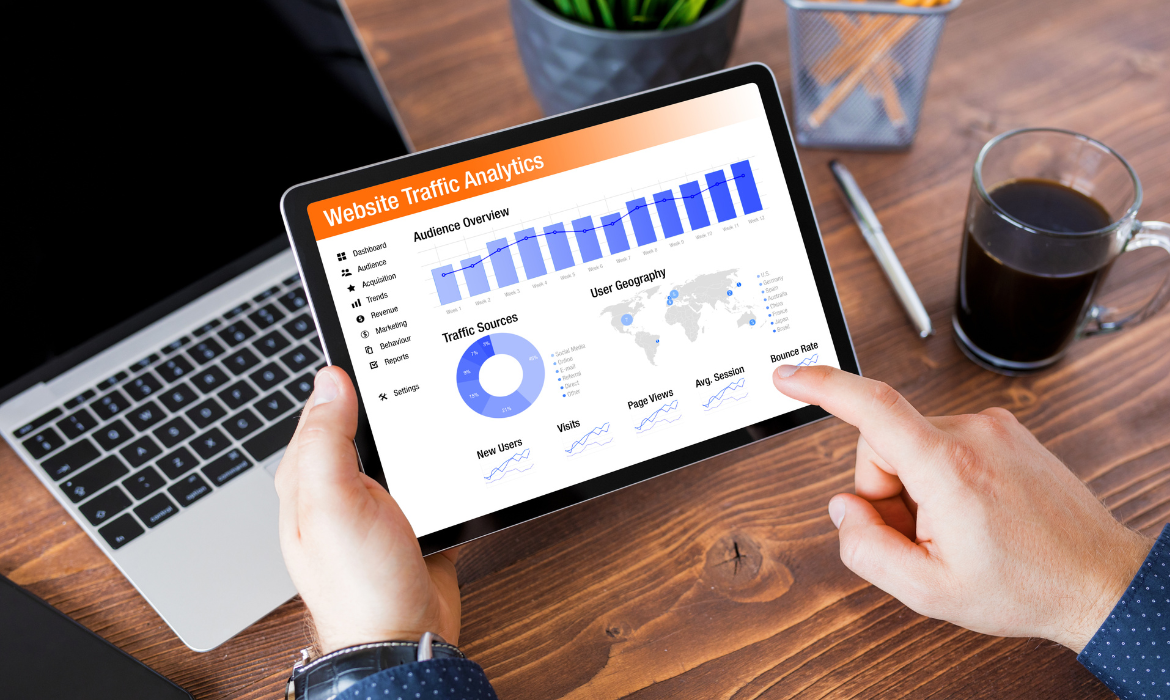 Driving genuine traffic and increasing leads to your new business website is a critical aspect of online success. It involves employing effective strategies that attract relevant and engaged visitors who are more likely to convert into paying customers. In this article, we will provide an overview of how you can drive genuine traffic and increase leads to your new business website.
Here are some tips on how to drive more genuine traffic to your business website:
Create High-Quality, Relevant Content: Focus on producing valuable and engaging content that resonates with your target audience. This will attract genuine visitors who are genuinely interested in your offerings.
Optimize Your Website for Search Engines: Implement Search Engine Optimization ( SEO ) best practices such as optimizing meta tags, using relevant keywords, creating quality backlinks, and ensuring your website is easily navigable for search engines to rank it higher in search results.
Leverage Social Media for Organic Traffic: Use social media platforms to share your content, engage with your audience, and build a community around your brand. Genuine social media marketing can drive more traffic to your website.
Build and Engage with Your Email List: Create a valuable email list of interested subscribers and send them regular newsletters or email marketing to drive genuine traffic to your website.
Encourage User-Generated Content (UGC): Encourage your audience to create and share their content related to your business, such as testimonials, reviews, or case studies. UGC can drive genuine traffic from loyal customers and brand advocates.
Utilize Influencer Marketing Strategically: Collaborate with relevant influencers in your industry who align with your brand values and have an engaged audience to promote your website and drive genuine traffic.
Engage in Online Communities and Forums: Participate in relevant online communities, forums, and groups where your target audience is active. Provide valuable insights, answer questions, and share your expertise to establish yourself as an authority and drive genuine traffic through your website links.
Foster Relationships with Your Target Audience: Build meaningful relationships with your audience through personalized communication, excellent customer service, and addressing their needs. Loyal and satisfied customers are more likely to genuinely promote your website through word-of-mouth or online referrals.
Utilize Local SEO: If you have a brick-and-mortar business, optimize your website for local search by creating a Google My Business profile, listing your business on local directories, and creating location-specific content to attract genuine local traffic.
Focus on User Experience (UX): Ensure your website is easy to navigate, loads quickly, and provides a seamless experience for visitors. A positive UX can lead to more genuine traffic through repeat visits and referrals.
Utilize Online Advertising Strategically: If you use online advertising, be strategic in your targeting to reach your specific audience and drive genuine traffic to your website. Avoid clickbait or misleading ads that can result in low-quality traffic.
Offer Valuable Freebies or Resources: Provide valuable freebies, resources, or tools related to your business niche to attract genuine traffic who are interested in your offerings and find value in your content.
Collaborate with Complementary Businesses: Partner with other complementary businesses to cross-promote each other's websites or offerings. This can drive genuine traffic from relevant audiences who are likely to be interested in your products or services.
Utilize PR and Media Coverage: Seek media coverage or press releases to create buzz and generate genuine traffic from interested readers or viewers.
Call-to-Actions (CTAs): Place clear and compelling call-to-actions on your website to guide visitors towards taking desired actions, such as filling out a form or making a purchase. This can help increase leads and drive traffic to conversion pages.
Analyze and Optimize: Continuously analyze your website traffic using analytics tools, understand your audience's behavior, preferences, and interests, and optimize your website and marketing strategies accordingly to attract more genuine traffic.
Remember, driving genuine traffic to your website takes time, effort, and a customer-centric approach. By creating valuable content, optimizing your website for search engines, engaging with your audience, and providing a seamless user experience. By implementing these strategies and tailoring them to your specific business needs, you can increase traffic to your website and ultimately grow your online presence.