It's undeniable that we all have noticed sweeping boost in live chat widgets on websites from over last few years. This certainly matches with the augmentation of chatbots. You can call chatbot a new spin on the concept of live chat that leverages on the mount of social media and instant messaging apps.
Chatbot technology isn't just another whim but this technology is proving out to be promising in many ways. Studies suggest that around 69% consumers like talking to chatbots for their instant ability to communicate, as against calling customers directly and sending an email. In today's fast paced life no one has time to wait for someone to read and reply to your mails. Luckily, businesses understood the need of introducing this technology, and as per research from Oracle, around 80% of businesses have already launched a chatbot of some kind by 2020. Another research from Juniper states that chatbots are expected to save businesses $8 billion in costs. In this blog, you will get to know how bots will help you generate leads.
Lead generation gets automated with bots
What's best about live chat widgets and chatbots is that they are 100% automated. Once they've been set, the bots will keep attracting leads regardless the amount of traffic you throw at them. Also, you don't require anyone to operate them either.
It is more than mere using widgets all over your website to fetch results. There has to be sound strategy in place to identify those points where bots can get useful for the user.
Here are 4 ways through which bots generate valuable leads by boosting the experience on your website.
#1: Extend help to users who appear lost
Live chat widgets can be commonly seen on home page of a company. Almost every site has live chat widgets on their page by default. You will find these appearing right after short delay or as soon as the page gets loaded.
The problem with these instantly appearing widgets is that they pop up too quickly while the user is still busy in seeing page offering. Themes that offer longer delay on chat widget are best as they improve the overall experience.
Its best to trigger live chat widgets at a time when it seems like a user is about to leave your website.
#2: Get users engaged when they want to leave your site
You might have seen exit-intent popups and probably seen exit-intent web forms. Tido as a bot platform enables you to establish exit-intent chat experiences that pop ups at a time when user appears as if they're about to leave.
Now, this happens when a user appears leaving homepage or when a target customer is about to dump a cart filled with products.
Tidio works exemplary in reducing cart abandonment. Here comes the crucial point, capturing lead at this point could leave huge difference between losing the sale perpetually and getting visitor back to place order.
#3: Gather leads out of hours
You can engage with brands anytime you want. It doesn't matter whether you are exploring your business out of business hours or in another time zone. You need to have a channel that's competent of capturing such leads. Chats come to play at this time. They work 24/7 so you can engage with users anytime.
#4: Capture blog readers the moment they reach bottom of the page
As per the HubSpot's State of Inbound 2018 report, it has been found that 55% of marketers stated blog content is their top inbound marketing strategy. Blog posts are a vital part of organic search and social media marketing.
Creating and publishing content shouldn't be your priority. Generating content that converts and generate leads is what matters. But do they even reach the end of your blog post? Here's how bot comes into play.
Set your bot to activate when users reach the bottom of your blogpost and push them to convert instead of enabling users leave your website.
The Bottom Line
If you have not started using chatbots for lead generation and reducing negative actions such as cart abandonments, form quits, and bounce rates, then it's the best time use them now.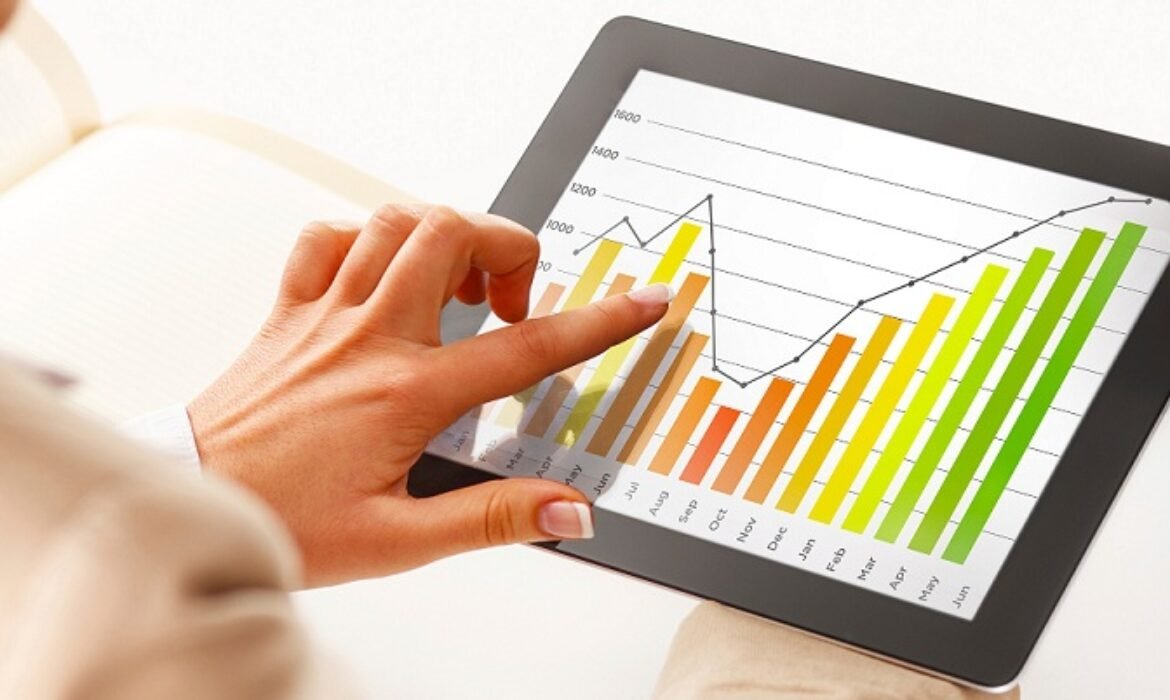 One of the major problems faced by online businesses is the visitors leaving websites without carrying out any valuable action and boosting conversion rates. As per the insights received from Unbounce, the average conversion rate for landing pages is found to be 4.02% which varies from industry to industry. It is vital that you should know which parts of your website you need to optimise. Before it gets too late, you must identify the areas where your website is killing conversions and fix those places.
In this blog, we will take you through guaranteed areas where your website is losing conversions, and provide you solutions to fix them.
1. Slow Loading Times
Slow loading times are the most terrible way of losing potential conversions as you don't even get the opportunity to put across your message to the people as they quit the session even before the page gets loaded. As per the latest research by Google, the average loading time to fully load a mobile landing page has halved by seven seconds.
How to fix this issue?
Initiate by ensuring the code which is used to build your website is up-to-date and clean. Slow WordPress theme or rouge JavaScript code brings your loading times down. Make sure every code file, image, API, web font and other resources are minimised to reduce download times. These resources enhance the number of server requests and the amount of information required to be downloaded.
2. Targeting Broad Audience
You need to drive the right kind of visitors that are relevant to your business. Targeting broad audiences would pose difficulty in creating compelling messages as their interest would vary.
How to fix this issue?
Identify your key target audience and find out how their interest differs in your brand. If you wish to bring genuine and higher quality traffic that has stronger buying intent than a broad audience group which has a general interest in your offering, you should target narrow audiences. You can attract the narrow audience by,
Targeting long-tail keywords for organic SEO and paid search campaigns.
Exploiting targeting options available for your PPC platforms.
3. Inappropriate messages on your landing pages
You are required to be pertinent with messages on your landing pages. If you are pitching a key selling point through your ads or posts but your landing page doesn't match users interest that convinced them to click through, you are going to get horrible bounce rates. Google and Facebook put special emphasis on the relevance of landing pages and consider it while calculating scores for the quality of your campaign. Low scores signify the low performance of your overall PPC Campaign and the more you are supposed to spend to keep your ads insight.
How to fix this issue?
Create relevant landing page by creating unique and eye-catchy landing pages for each advertising campaign. You need to match unique ads with their own landing pages ensuring you draft highly relevant messages for each target audience.
4. Weak calls to action
If your CTAs are unconvincing, you are going to lose conversion.
How to fix this issue?
You are going good if you've targeted niche audiences with an inbound targeting campaign, and crafting relevant landing pages for each campaign. Doing this will automatically create more relevant CTAs and convince people to click through, and you will finally get a conversion. You should focus on the content around CTA and the page where it should be placed. Make sure your CTAs are visible, bold and use ample of contrast to make them more prominent.
Final Words
Hope by the end of this blog, you have become aware of what issues your business should be optimizing. If you are facing difficulty in finding what needs testing on your website, kick start with these tips and put an end to those conversion killers.
When was the last time that you spoke with someone and learned that he doesn't exist on Facebook? Been a while probably!
It's pretty rare to find a person who isn't aware of what Facebook is. Billions of users chose Facebook to reach out and connect with family and friends or even potential customers. Today, it has around 1 billion daily active users and the count doesn't show any signs of slowing down.
Many companies have already identified the unprecedented potential of Facebook presence that's why they dedicate momentous resources and time to craft influential social media presence. The number of likes your Facebook posts attract is one of the vital Facebook success metrics. You should also keep a strict eye on boosting the number of relevant Facebook fans.
If you target Facebook fans appropriately, then it will certainly help you to generate leads and get more business. The best and most effective way of achieving this target quickly is with Facebook ads. That's what this blog will talk about in this post. Here are 7 effective ways to boost your number of relevant Facebook Likes with ads.
1. Incorporate Page Like Sponsored Stories
Try running page like sponsored stories. It is the easiest and workable way to boost Page Likes. These stories simply promote that "Friend X Likes Brand Y." You will find such ads appearing anywhere on your system's sidebar, mobile or desktop News feed etc.
These ads are meant to target only friends of Fans. They make you think that if your friend likes something, then maybe you should also like the same. These ads try to build pressure on your mind to considering using those offerings once. They act as social proof!
2. Use Relevant and Basic Targeting to Improve Ads Performance
Targeting is plays pivotal role in deciding fate of an ad campaign. It can make or break your ad campaign. Relevant targeting can dramatically improve the performance of your Facebook ad. You must ensure that you implement the basic targeting when setting up a Facebook ad.
You can always segregate potential fans from those who aren't bothered about your brand. Here are some of the ways you can isolate the target audience:
Geography (Country, state/province, city, zip code)
Age
Gender
Income
Languages
Workplaces
Interested in (All, men or women)
Relationships Basis
Education (Anyone, postgraduate, graduate, in college, in high school)
3. Narrow down your audience Using Precise Interest Category Targeting
You can narrow down your audience targeting by entering a few relevant keywords, brands, and phrases within Precise Interests.
Ensure you keep your ideal customer in mind and the things that interest them. You may also target your audience using a couple of broad categories if you don't wish to enter a relevant phrase.
It is advisable to use one of them either Precise Interests or Broad Categories but not both. Use Precise Interests for better targeting.
4. Try Running Marketplace Ads
You will find a marketplace ad unit appearing within the sidebar. In contrast to a sponsored Story, market place ads allow customization in terms of the title, copy and imagery.
Such kind of ad is thought- provoking and offers room for split testing and optimization. It's advisable that you should try a different variation of targeting and creativity to know what works best for you.
5. Try running Facebook Sponsored Search Ads
Use Facebook Sponsored Search results especially if your audience is in the initial growth stage. This way you will be able to target more relevant Facebook Pages that users are most likely to search. Don't forget to keep in mind the kinds of Pages your ideal customer likes.
6. Target Your Email List
If you have an established email list, you have got all the autonomy to leverage that list with custom audiences. This way you can focus on expanding your Facebook page reach.
It is suggested that you should target those members on your list who are currently not Fans with a search ad or marketplace. This is majorly done to remind them to like your Facebook Page. Your conversion rate is going to be high if your list is the quality list.
7. Target Similar Audiences
One of the easy ways of expanding your email list (which is high quality but small) is by targeting similar audiences. This will enable you to target potential fans that are similar to people present on your email list.
After entering the power editor, you need to click on your list and then create a similar audience. Doing this will enable Facebook to find users who either lie within the top 1% or 5% category of similarity as compared to your list.
The Bottom Line
Everyone wants more Facebook likes, shares, comments, followers and fans. Marketers are a bit more obsessed with these since powerful Facebook presence helps them promote their business and expand reach. Facebook Ads can work wonders for your business. If you don't see the business coming in from boosting relevant Facebook likes, start using these tricks to narrow down your target audience and attract more business.